Payroll Services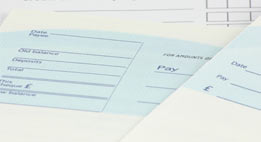 Our payroll specialists will work with you to understand your business and how we can add value through our expertise and knowledge of HMRC statutory legislation as well as our understanding of the key role of payroll within any company.
If we advise parallel pay runs would be beneficial prior to a 'live' transfer of your payroll, then we will project manage these parallel pay runs from start to finish. The impact on your business will be minimal and we do not charge for parallel pay runs in the majority of cases.
Paying Your Employees Via BACS
Firefly Payroll Ltd is a BACS Approved Bureau. This affords us the facility to credit employee's net payments directly to their bank accounts on our client's behalf. Alternatively, BACS files can be prepared in the format required for most online banking facilities that support bulk payments: HSBC Hexagon, Barclays Business Master, NatWest Bankline etc.

"Firefly have been a fantastic help in my new business venture. As a novice when it comes to paying staff Firefly has helped me through every step of the process. Everything gets done promptly and accurately every time which means one less thing for me to worry about. I would highly recommend them to any business."
Payslips

We are able to provide a selection of employee payslips. All of our payslips can be altered to suit a specific preference and all have the option to show your company logo (a small charge will apply for security printed payslips). Of course, there is also the opportunity to have a combination of all three payslip options.
Electronic Payslips

These are PDF versions of our printed payslips but offer the environmentally conscious company an option to provide their employees with all of the information required on a payslip whilst maintaining a green policy. All email payslips are password encrypted and emailed directly to the employee's nominated email account.

Grouped PDF File

This is a similar option to the electronic payslips but rather than being emailed to the employees, one file containing all of the payslips is emailed to an authorised recipient within the company. The payslips can then be printed on site for distribution to employees. This is a popular option when paper payslips are preferred as it saves on postage costs.

Security Sealed Laser Printed

We can still offer traditional hard copy slips, pressure sealed in a 'Z' fold so that only the employee name and address is visible. They are marked 'Private and Confidential' and posted either to site for distribution, or directly to employee home addresses. We are taking steps toward phasing out paper slips, for environmental reasons.
Bespoke Payroll Reporting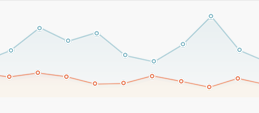 Using our excellent report designing software, we are able to tailor and produce reports detailing any payroll information held within our database. This means that when you choose Firefly Payroll as your Payroll Company, we will discuss your reporting needs in detail and design a suite of payroll reports to suit your requirements.
You may also request ad-hoc reports at any time completely free of charge.
Salary Review & Variance Forecasts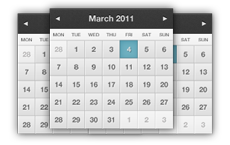 We have the facility to provide you with detailed information on how a salary review or variance to employee payments can impact on your business.
E.G. If the company intends to offer all employees a pay rise of 4% we can use this scenario to generate accurate payroll costs and how these will impact on the employer costs. This excellent forecasting tool can be used across the entire company or on a departmental level.
This allows the company to plan ahead for additional payroll costs and also base a decision to award a pay rise upon the company cash-flow.
"Firefly provides a very professional service and makes every effort to ensure the service exceeds our expectations."
Absence Recording/Monitoring

As your payroll bureau, we will also record and monitor your staff holidays and sickness absence as well as being fully compliant with SSP, SMP, SAP, OSPP, ASPP, SPP(A). Full reporting is available detailing staff absence and we will also 'flag' any absence taken which leads to an employee overtaking their entitlement.

Departmental & Cost Centre

Our reports can be grouped to detail your company's payroll elements by department and even cost centres within those departments. If further analysis is required then even more detailed grouping options can be reported upon.
HR Support

Support for Finance Departments

fdu group provides high calibre and cost effective part-time, interim and full-time Finance Directors, Financial Controllers, Finance Managers, Board Advisors and Back-office Services to dynamic companies with aspirations for growth.

For more information on the services they provide. Please contact Adam Bloch on +44 (0)207 008 4498, email: abloch@fdu-group.com or visit: www.fdu-group.com
Payroll Services Consulting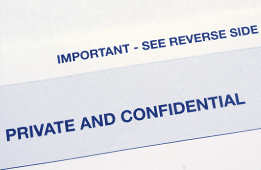 If you like the idea of a streamlined, efficient and professional payroll service but are not sure that payroll outsourcing is for you, then we can provide payroll consulting services. Charged on a daily rate (can be reduced to half-days if preferred), one of our highly experienced payroll consultants will provide a thorough on-site assessment of your existing payroll procedures and identify areas of improvement. Staff training can also be provided if this is an area of concern.
For more information please call us on 0845 073 9400, or complete our online enquiry form.
Our Latest blog posts
view all
The Outsourcing Transfer Process

A brief look at the process behind transferring a payroll

Outsourcing Your Payroll – What to Expect?

First in a serious of posts about payroll outsourcing, the decision process and the benefits as well as the actual process of transferring a...

In-House vs Outsourcing Payroll

We look at some of the issues that drive a company's decision to process their payroll in-house or to outsource to a payroll provider.