Why Choose Firefly As Your Payroll Bureau?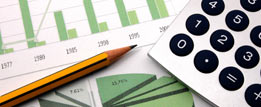 As a payroll bureau which is dedicated to customer focus we aim to act not as a payroll outsourcing company but as your own in-house payroll department, based off site and at considerably less cost.
We form relationships with all of our clients and remain in close contact at all times so that we become a valuable asset to their business.
We have a 100% client retention rate
Cost effective, all-inclusive pricing structure
Chartered Institute of Payroll Professionals accredited processing staff with average experience of over 20 years each
Registered with the Information Commissioner under the Data Protection Act
We pride ourselves on providing excellent customer service
Registered with HMRC under money laundering regulation
Payroll journals can be produced for your accounting procedures
BACS Approved Bureau
Firefly Payroll Bureau vs Accountant's & Bookkeeper's Payroll
Transparent pricing structure

Pricing structure (prices are not amalgamated into one annual cost)

Payroll Specialists

Payroll is all that we do.....not a by-product of our main business!

Outsourcing

Many accountants & bookkeepers outsource payrolls to third party companies without their client's knowledge.
If you would like to know more about the benefits of working with Firefly or to speak with one of our current clients, please contact us on 0845 073 9400 or complete our online enquiry form.
Our Latest blog posts
view all
The Outsourcing Transfer Process

A brief look at the process behind transferring a payroll

Outsourcing Your Payroll – What to Expect?

First in a serious of posts about payroll outsourcing, the decision process and the benefits as well as the actual process of transferring a...

In-House vs Outsourcing Payroll

We look at some of the issues that drive a company's decision to process their payroll in-house or to outsource to a payroll provider.