Hotels, Pubs & Restaurants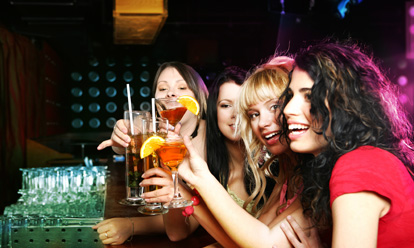 At Firefly Payroll we appreciate that the leisure industry can be seasonal and will also have a high staff turnover. This is why we will only charge for the number of employees processed each pay run, rather than the number of employee records held on the payroll database. We also understand that many employees will be receiving low wages, often the national minimum wage and it is therefore imperative that they are paid on time and accurately.
Fast turnaround on payroll processing to comply with tight timescales
Multi-site/departmental reporting
TRONCS, tips & gratuities
Net to gross payments if required
Overseas workers
Manage high staff turnover/seasonal adjustments to work force
Casual/Bank staff with no charge for non-payments
Maintain, calculate and pay employees holiday entitlement in line with the statutory minimum of 5.6 weeks per annum
National Minimum Wage checks to ensure legal compliance
Our all inclusive charge includes:
All payroll processing and adjustments
Starters and leavers
Outstanding holiday payments made to leavers and P45's issued promptly
BACS payments directly to employee bank accounts and HMRC if required
A choice of pressure sealed laser payslips, electronic payslips password encrypted and emailed directly to employees or a PDF file to be printed on site for distribution
Payslips can be posted to site for distribution or directly to employee home addresses (A charge will be made to cover postage costs)
Attachment of earnings orders including a monthly report detailing amounts due for payment
Monthly/quarterly P32 report detailing payments due to HMRC
In-year online filing with HMRC (P45's/P46's etc)
End of year processing and online filing with HMRC (P35/P14's/P60's etc)
Statutory Payments such as SSP, SMP and SPP
All payroll related advice and assistance including liaising with HMRC and other third party organisations as required.
Call us on 0845 073 9400 or contact us for more information or to arrange a free no-obligation consultation.
Our Latest blog posts
view all
The Outsourcing Transfer Process

A brief look at the process behind transferring a payroll

Outsourcing Your Payroll – What to Expect?

First in a serious of posts about payroll outsourcing, the decision process and the benefits as well as the actual process of transferring a...

In-House vs Outsourcing Payroll

We look at some of the issues that drive a company's decision to process their payroll in-house or to outsource to a payroll provider.